Traditional product packaging materials have been harmful to the environment. However, the increasing environmental awareness among consumers has pushed brands to turn to sustainable alternatives such as kraft paper boxes.
Implementing green packaging in your brand's operations is a necessity now more than ever. In this guide, you'll find out why. 
What is Kraft Packaging?
About 32% of all plastic used in the packaging industry won't end up in the trash. The problem with that is plastic takes hundreds of years to decompose. In other words, aside from the ones that have ended up in the incinerator, every piece of plastic ever manufactured still exists to this day.
Kraft is an eco-friendly alternative to plastic packaging and might be the world's answer to the ever-growing plastic pollution. It is a common material used for packaging products in industrial and commercial operations. Kraft packaging is made from a renewable resource, which is biodegradable and recyclable. However, unlike regular paper, kraft paper can be made from any type of wood species.
During the kraft process, the natural wood is ground into a pulp and then treated with white liquor, which is a mixture of sodium hydroxide and sodium sulfide. It separates the lignin and the cellulose. Due to its reduced lignin and high sulfur content, kraft paper is very sturdy.
The kraft process is better for the environment, as it requires fewer chemicals, which can be recovered and reused without affecting the quality of the output.
Kraft has a natural brown color because of the wood pulp. Although it can be bleached, this process can weaken the fibers that make the material strong. The extra bleaching step can also drive up the manufacturing costs of the kraft packaging. 
Regular Paper vs. Kraft Paper
| | | |
| --- | --- | --- |
| Features | Regular Paper | Kraft Paper |
| Types of wood | Specific wood species | All types of wood species |
| Recyclable | Yes | Yes |
| Tear resistance | Low | High |
| Versatility | High | High |
| Carbon Footprint | High | Low |
Kraft papers are arguably more sustainable and eco-friendly than regular paper materials. The kraft process is a self-sustaining method used to produce kraft papers and boards. Any type of wood can be used in this method, including pine and bamboo, which aren't options for traditional paper making.
Since the kraft process results in lower lignin and higher sulfur content, kraft paper is sturdier than regular paper. It holds up well against heat, moisture, grease, and rough handling during shipping, making it a superior choice when it comes to packaging. It can be used to store food and beverage, cosmetics, appliances, and various other products.
Compared to general packaging materials such as plastic, kraft paper is more affordable. Despite its strength and thickness, it won't add much weight to your package, allowing you to save on shipping costs.
The growing demand for kraft paper and eco-friendly packaging might further reduce their costs in the years to come.   
Benefits of Kraft Paper Packaging
Why are so many businesses willing to switch to kraft paper boxes packaging? Aside from the rise in demand for sustainable packaging, using kraft has a range of advantages.
1. They Are Versatile
From envelopes and food-grade boxes to tuck-top kraft boxes and folding cartons, kraft paper can be turned into all kinds of packaging materials. No matter what type of product you sell, you'd have the option to use some form of kraft paper packaging.
If what you need isn't available on the market, you can have custom packaging to fit your products.
2. They Are Durable
Kraft paper boxes packaging is very strong and robust. It can withstand rough handling and shuffling in transit, which enables brands to protect delicate products from damage.
Natural kraft paper lasts longer than its recycled alternatives because it mostly contains pure wood pulp. The raw materials are harvested from tree trunks and contain high concentrations of fiber. Recycled kraft paper will usually contain bark and other materials, which reduces its strength.
Although it's durable, kraft tends to lose its strength when exposed to water. Thus, it's usually treated with special resins when used to wrap wet products.
3. They Are Eco-Friendly
Kraft packaging reduces your carbon footprint because it is 100% eco-friendly. Even if it isn't segregated in the trash, the kraft material will decompose in the landfill in a matter of weeks, leaving no negative impact on the environment.
Take note that kraft paper must be free from any plastic films and special resins if you want it to be 100% compostable. Let's say you use kraft cut-out windows for your product packaging. Adding a non-compostable material, like a gloss lamination, over that cut-out space won't make your packaging 100% eco-friendly.
Instead, you can leave that cut-out space open. Your customers can have a closer look at your products, while you stay true to your promise to deliver their goods in eco-friendly packaging only.
It's also a recyclable material. You can recycle old kraft boxes and turn them into new packaging.
4. They Are Cost-Effective
Natural kraft paper is more affordable than plastic packaging. Even though they are sturdier than regular paper, their strength and durability don't add to their weight. The kraft material won't cost a lot of money in terms of shipping.
Buying kraft boxes wholesale can deliver a great deal of relief to a small or medium-sized business. The prices are significantly lower if you buy in bulk.
5. They Are Customizable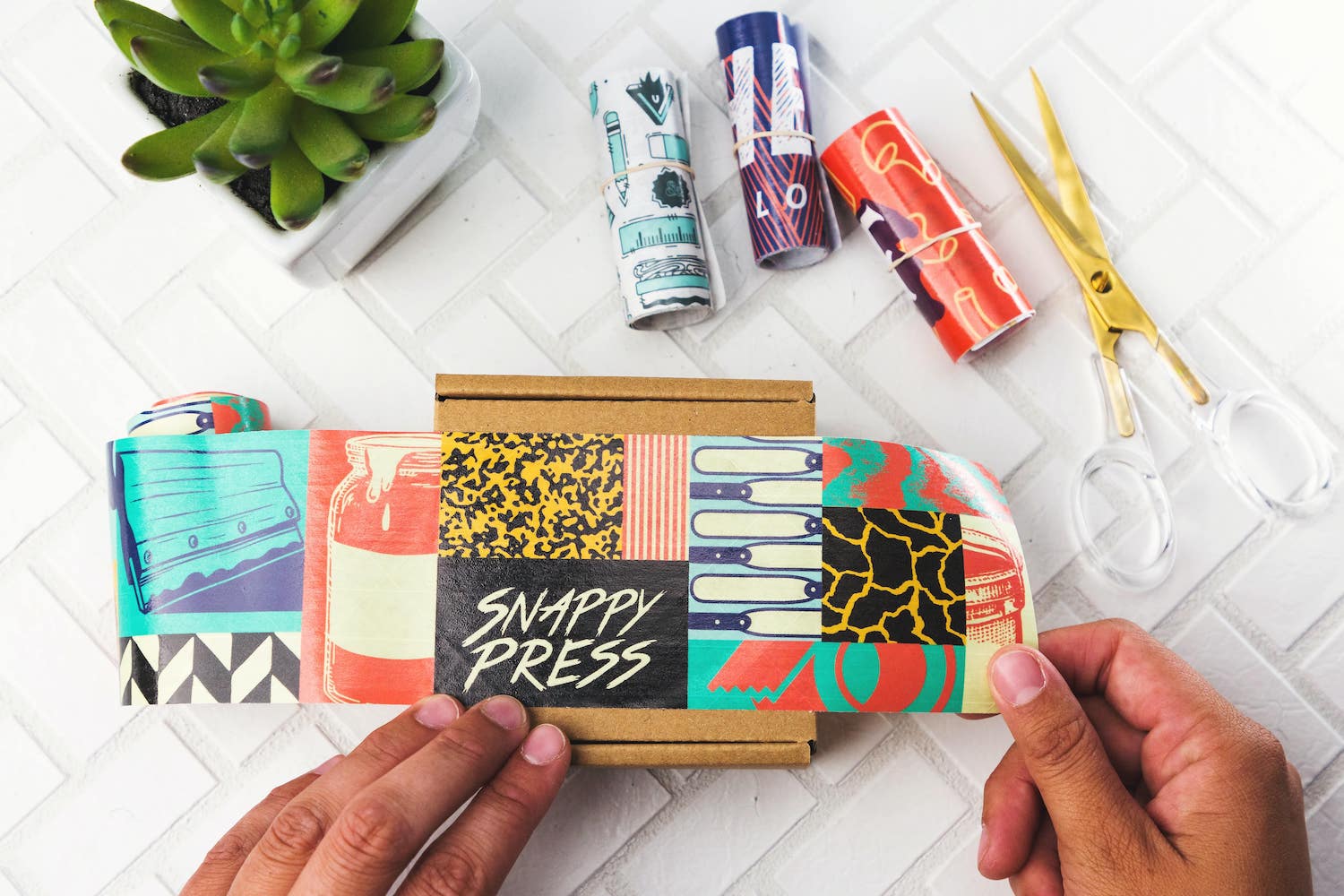 Paper kraft packaging can be manufactured in a variety of colors, dimensions, and shapes. Also, natural kraft paper is print-friendly. Using modern printing machinery, you can personalize your packaging in a variety of ways. You can print logos, attractive designs, and other product details directly on the material.
Custom kraft boxes with personalized prints usually cost extra money. If you want to personalize your boxes without spending too much, you can decorate them with stickers, ribbons, and stamps instead.
6. They Are Print-Friendly
As mentioned, kraft paper boxes packaging supports varying printing techniques, including digital printing and lithography. You may also use embossing and foil stamping techniques to enhance the look of your brown paper kraft boxes.
Whether you want to use soy-based or water-based ink, your prints will come out clearly on the kraft material. You can grab the attention of consumers and increase the promotions of your product. 
Color Classifications of Kraft Paper Boxes
Kraft paper boxes have a natural brown hue. However, this natural hue can be turned into white and other colors through bleaching and other chemical processes.
1. Brown Kraft Paper
Natural kraft paper is dark brown with visible impurities on the surface. If you bleach kraft, you can reduce those impurities and brighten the color. However, you'll reduce its strength in the process. Hence, for shipping boxes and outer layer packaging, which protect your products from dust and moisture, natural brown kraft paper is more ideal.
2. Black Kraft Paper
Black kraft paper has a smooth surface with a slight glossy sheen. It is used mostly as backdrop for picture frames because of its sleek and professional appearance. Sometimes, it's used for bulletin boards, banners, and wrapping.
3. Bleached Kraft Paper
Naturally brown kraft paper can be bleached to produce a lighter color. This type of kraft paper is often used in the restaurant industry as a cost-friendly alternative to linen tablecloths. It can also be used as wrapping paper for packages.
Although the bleaching process may weaken the fibers that make kraft paper durable, there are other ways to lighten the material without affecting its strength.
4. Single-Sided Smooth Kraft Paper
This type of kraft paper has a smooth and bright side, which has minimal impurities. The other side has that brown hue that kraft paper is known for. It also has the impurities of natural kraft paper. 
Types of Kraft Paper Packaging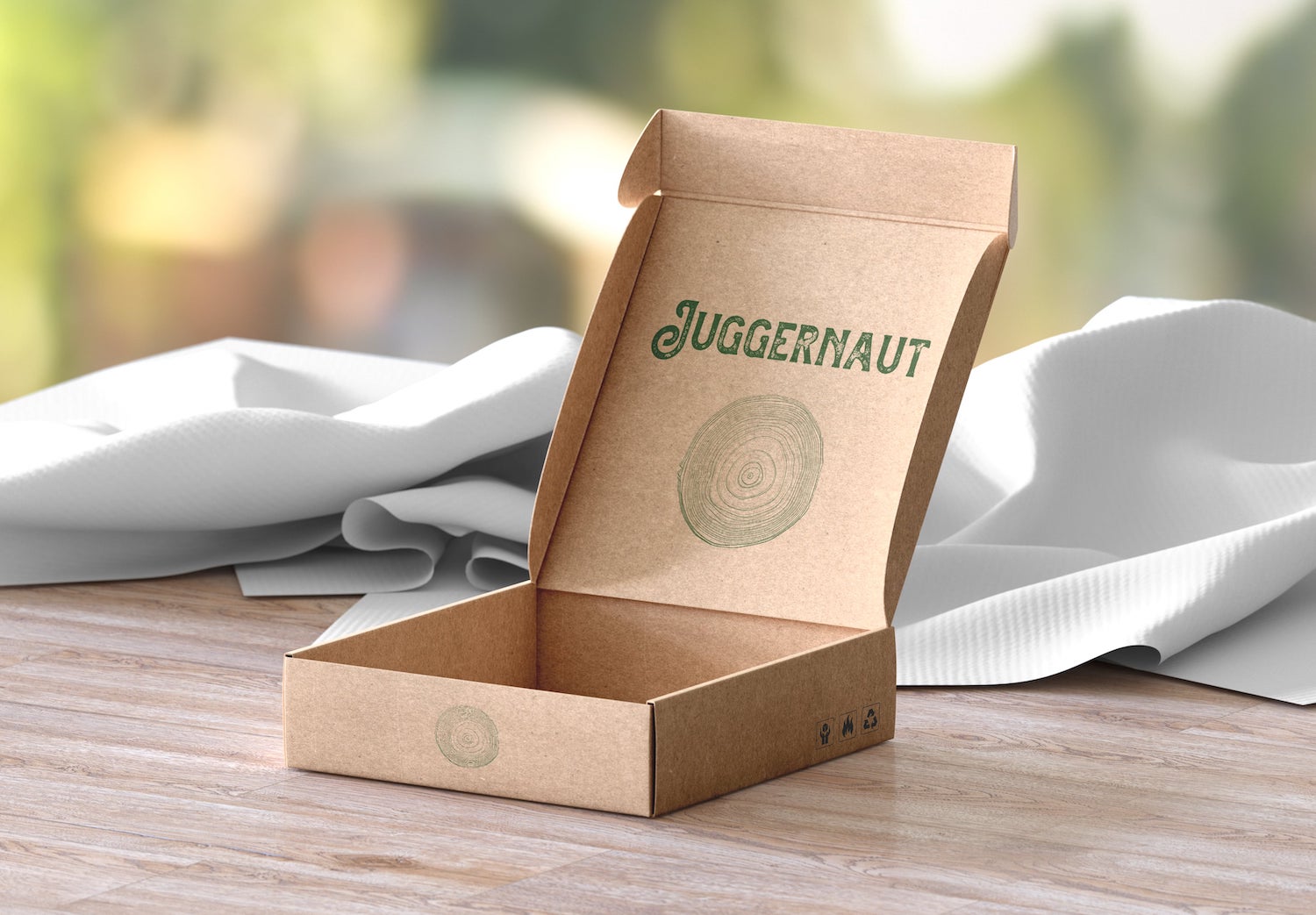 There are different types of kraft paper packaging on the market. In general, these packaging materials are very sturdy. However, their strength and application may depend on the source of the wood as well as the manufacturing processes used.
1. Virgin Kraft Paper
Virgin kraft packing is made from raw wood pulp. This natural wood is harvested straight from the tree before it is manufactured into brown paper.
Even though virgin kraft paper isn't very thick or heavy, it has high tear resistance and stiffness. It is an ideal packaging material for heavy-duty applications and is used to make packaging tapes, corrugated mailer boxes, and more.
The naturally brown hue of the kraft paper adds to its uniqueness, making it look rustic and homemade. Plus, unlike whiter packaging alternatives, the rough handling process isn't as obvious on kraft paper boxes.
2. Recycled Kraft Paper
Coated recycled board is made of recycled content, such as cardboard boxes, books, and kraft materials. They are reduced into pulps before they are turned into recycled paper.
Once kraft paper is recycled, it won't be as sturdy and tear-resistant as virgin kraft paper. It is great for products that don't require high tear resistance like cereal boxes, paper bags, and paper cans.  
3. Mixed Kraft Paper
Mixed kraft papers are used for postage boxes and cardboard envelopes. As its name suggests, mixed kraft paper is a blend of sorts. It contains recycled and virgin pulp, which makes it as sturdy as natural pulp. It's cheaper and more eco-friendly because it contains recycled materials. 
Kraft Paper Packaging Designs
What is kraft paper used for in packaging? Kraft paper boxes packaging is incredibly diverse. From bags to boxes, here are some unique packaging and gift box ideas that you can use with kraft materials.
1. Countertop Display
Businesses with brick-and-mortar shop locations use countertop displays to entice customers to buy more. At supermarkets, makeup stores, and confectionery shops, these are the little containers you'll see at the counter. These kraft display boxes don't take up a lot of space. They can hold several small-sized products, which are often very enticing.
With their eye-catching designs and styles, countertop boxes are meant to grab the attention of consumers while they're checking out. They can also feature product-related information that may influence the purchasing decision of prospects.
2. Food-Grade Boxes
Kraft paper food packaging comes in a wide array of designs to fit a variety of food products. Salad containers, for instance, have at least one big clear window and side buckles to prevent your greens from spilling out.
Takeaway containers, like gable boxes and food bags, may have protective films like oil-proof lamination and heat-retaining coatings to keep the food fresh inside and prevent the grease from seeping into the paper. They may come with flaps that can be ripped out.
By using food-grade kraft boxes, restaurants and fast-food chains can reduce their plastic waste. They can reduce costs as well. 
3. Paper Bags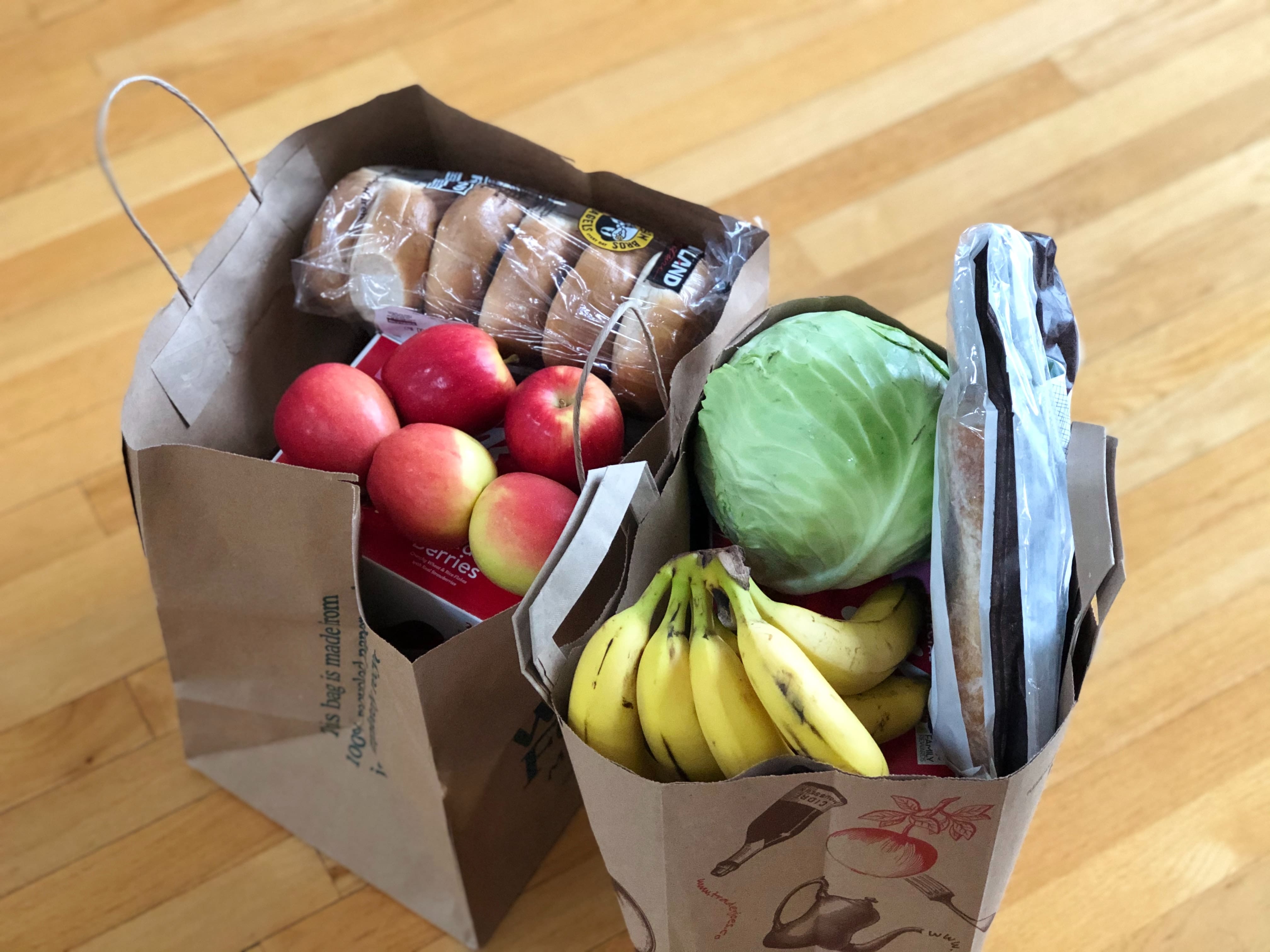 A kraft paper gift bag may have greaseproof and waterproof finishes to accommodate homemade products such as greasy food and baked goods. Apart from the natural brown color, a paper bag of this type is available in a wide array of colors.
4. Magnetic Boxes
Built with magnetic flap closures, these kraft paper boxes look very sleek and luxurious. You can add custom foam or silk inserts to protect fragile products like porcelain figurines, silverware, and more. This extra step you take to include add-ons can elevate the appeal of your product and improve the brand experience.
5. Jewelry Packaging
For businesses selling handmade jewelry and accessories, kraft jewelry boxes are an affordable and creative way to ship your goods to customers. Adding a foam insert to your kraft box can help protect the delicate trinket inside.
You can have the traditional styles of jewelry boxes, which come with a solid lid that covers part of the base. If you're willing to spend extra, you can have custom kraft boxes with clear lids. You can also use black kraft boxes. They have a sleek and simple natural look that seems timeless and premium.
6. Pop-Up Tubes
Unique product packaging can give you a distinct advantage in the market. It can get people talking. Pop-up tubes usually have two thermoformed lids that go on each side. Apart from giving the tube structure, the lids also help preserve the flavors of your candies, cookies, spices, and other treats.
7. Tube Packaging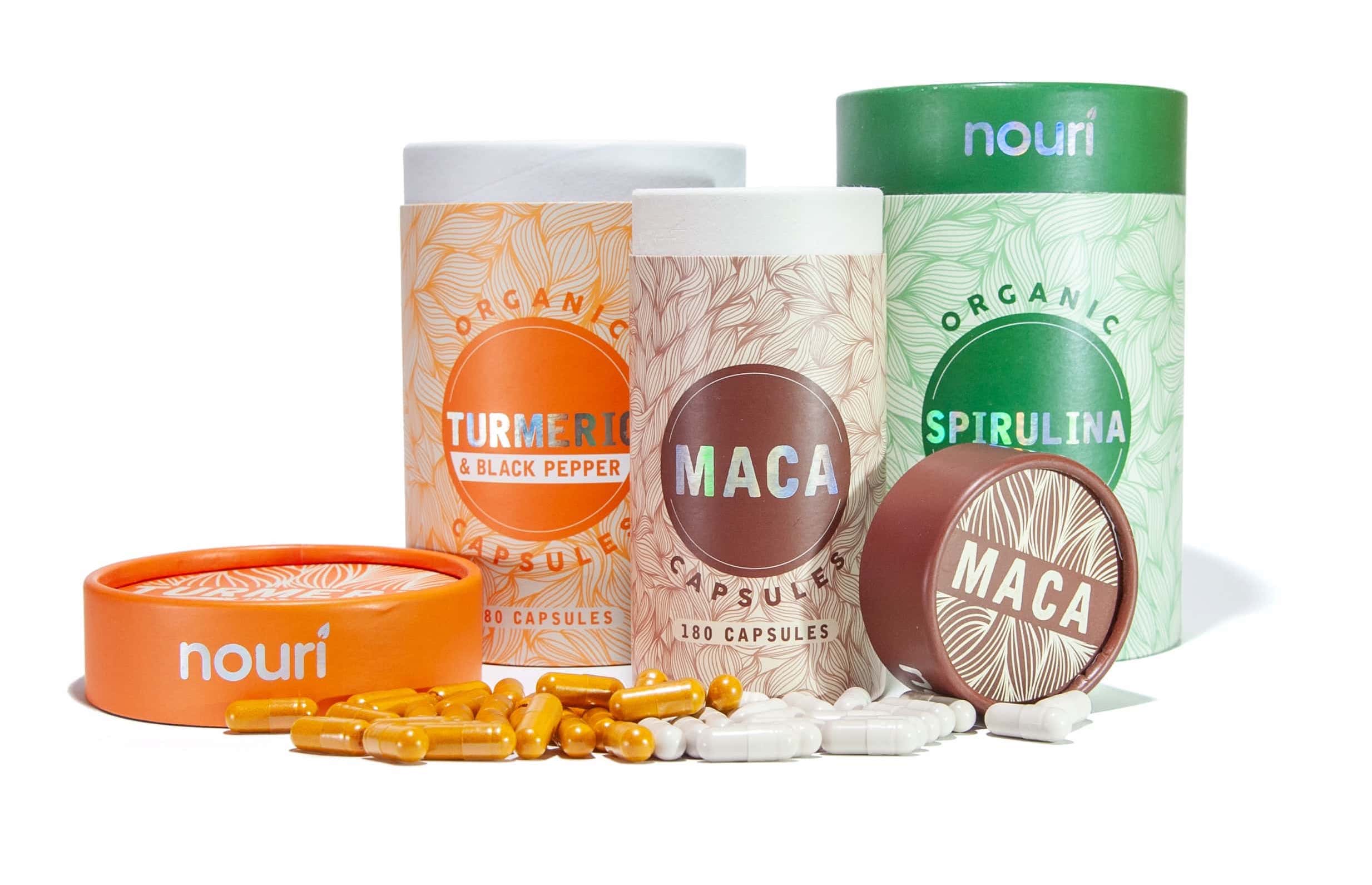 Rigid kraft cardboard can be turned into tube packaging, which can be used to store t-shirts, jeans, and accessories. Its sturdy walls are great for protecting glass bottles like essential oils, cosmetics, and other products. For fragile goods, you can opt to add a foam insert to ensure that your glass bottles stay secure at all times.
Unlike your average folding box carton packaging, this rigid kraft cardboard tube will retain its shape no matter how rough it's handled during shipment. They are long-lasting and reusable.
8. Cut-Out Window Boxes
Clear plastic windows won't make your packaging 100% eco-friendly. Instead of adding a see-through plastic over your cut-out packaging, leave the window open. It gives your customers a glimpse of the product inside. It can be used to wrap lightweight products such as hair clips, phone accessories, and other tiny trinkets. It can also be used to secure more delicate products like scented candles, mugs, and wine glasses.
9. Resealable Pouches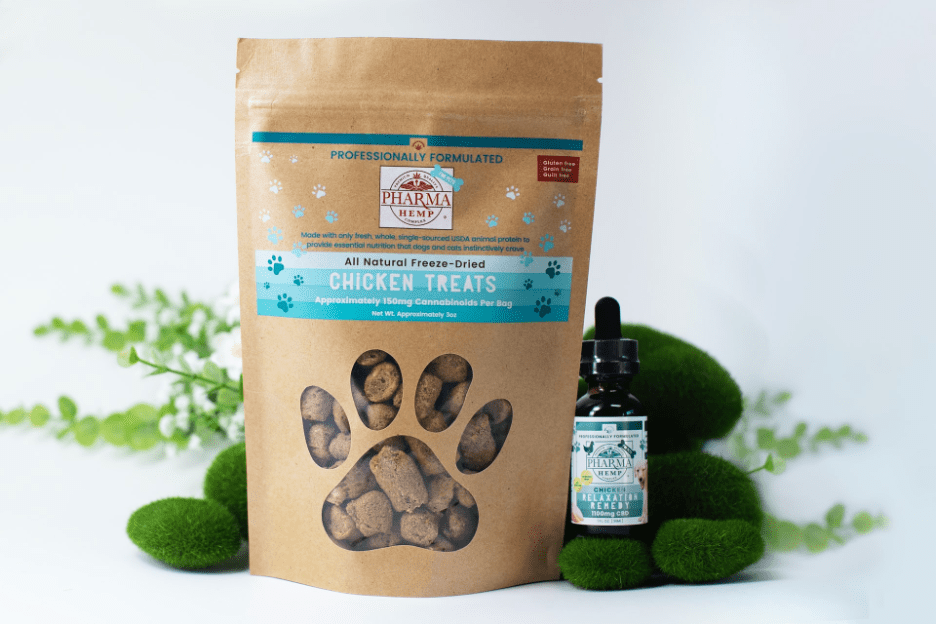 Resealable pouches can be made with kraft paper, too. They are great for storing lightweight goods like loose teas, herbs, spices, and dried fruit.  Like the food-grade boxes, they may have an optional clear window. Some may have aluminum foil included, which prevents moisture from seeping into the package.
10. Gift Boxes
Kraft gift boxes come in many shapes, sizes, and designs, such as kraft pillow boxes. These little containers form a curved pillow shape once you stash small gifts inside. A two-piece kraft gift box, on the other hand, has a lid that goes over and fits the tray tightly.
Bigger kraft gift boxes may contain inserts to divide and secure the products inside. Like other kraft packaging options, you're free to customize them using creative prints to enhance the unboxing experience for customers.
11. Sliding Boxes
Sliding boxes can be used to hold a variety of products, including silverware, clothes, and accessories.
Retailers use kraft sliding boxes to give the customer a unique unboxing experience. If your box is designed to slide open from one side, you can attach a ribbon or a rope pull to the drawer so it's easier for customers to open the box. An alternative would be a finger notch cut. You can add this to the side of the drawer that opens to ensure a fun and hassle-free unboxing experience.
12. Corrugated Shipping Boards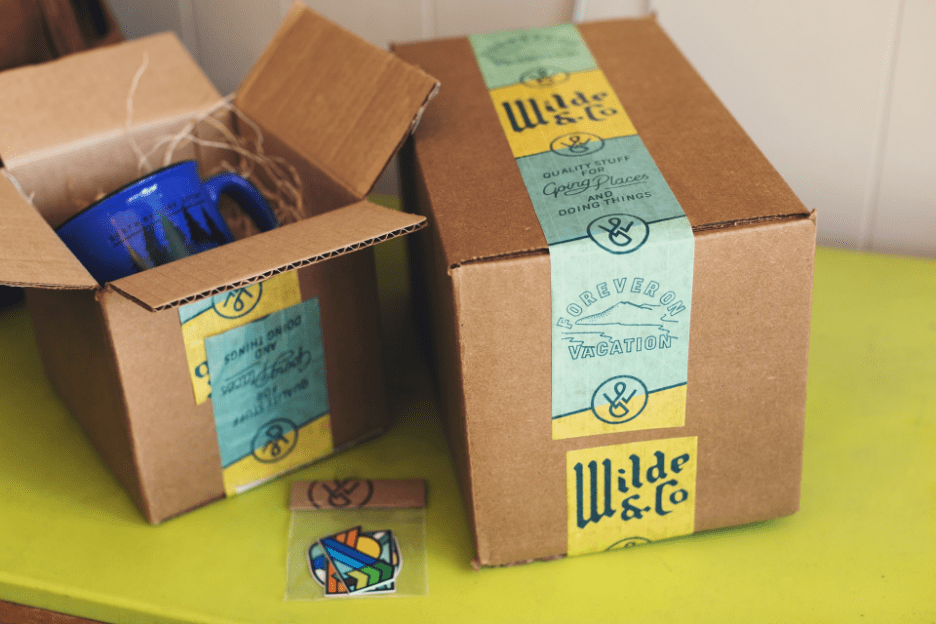 Kraft corrugated boxes are made of multiple layers of kraft paper. A corrugated board has two thicker outer layers called liner boards. Sandwiched between them is a thinner fluted corrugated sheet, which makes the board highly impact-resistant.
When it comes to wholesale packaging, a kraft shipping box is more ideal than a regular cardboard box. Its tough structure enables you to ship out products safely to consumers. Corrugated boards are used for packaging household appliances, auto parts, and more.
13. Wine Boxes
Custom kraft boxes designed to fit standard wine bottles can give your products a rustic and charming appeal. They may have clear or cut-out windows that show the wine labels. They also have sturdy handles for easy transport.
These wine boxes are great for holidays and special occasions. You can use them to gift your friends and loved ones with their favorite bottles of wine.
14. Mailer Kraft Boxes
Kraft boards can be turned into all kinds of mailer packaging. These boxes are designed to hold and secure a variety of products inside. Unlike your regular shipping boxes or gift boxes, mailer kraft boxes have extra flaps that prevent the products from spilling out during transport.
Printing Techniques for Kraft Packaging
Kraft paper boxes packaging is compatible with most modern printing machinery and techniques. Due to the thickness of kraft material, your inkjet and laser printers might not be the most suitable choice.
Just remember that the results will depend mostly on the printing material you use. Hence, take a close look at the quality of the paper. Make sure to assess its surface and determine whether it creases, cracks, or stains easily. Additionally, try to ask about its physical properties, such as its printing performance, absorption, and optical properties.
Many printing companies would use different printing techniques to achieve the desired colors and designs on the kraft paper boxes material.
Here are the most widely used printing techniques for kraft paper boxes packaging:
1. Flexography
Flexography is a common printing method used on kraft boxes, particularly stand-up pouches. However, it can be used to print on corrugated boards as well. It uses light-sensitive polymer instead of plates to print on kraft cardboard.
Modern flexography machines have built-in die-cut and lamination. This makes it easier to laminate or cut kraft boards. Just remember that die-cutting and laminating kraft boards might cost you extra because of their thickness.
2. Offset Printing
Another widely used printing method that works well on kraft boxes and other forms of kraft packaging is offset printing. Also called offset lithography, this method uses printing plates to transfer an inked image to a rubber blanket before printing it on a kraft material. The printing plates are made of zinc or aluminum.
This type of printing technique utilizes oil-based inks, which are suitable for highly absorbent kraft materials. Using oil-based colors, you can have full-colored designs on your packaging. 
Inks for Printing on Kraft Paper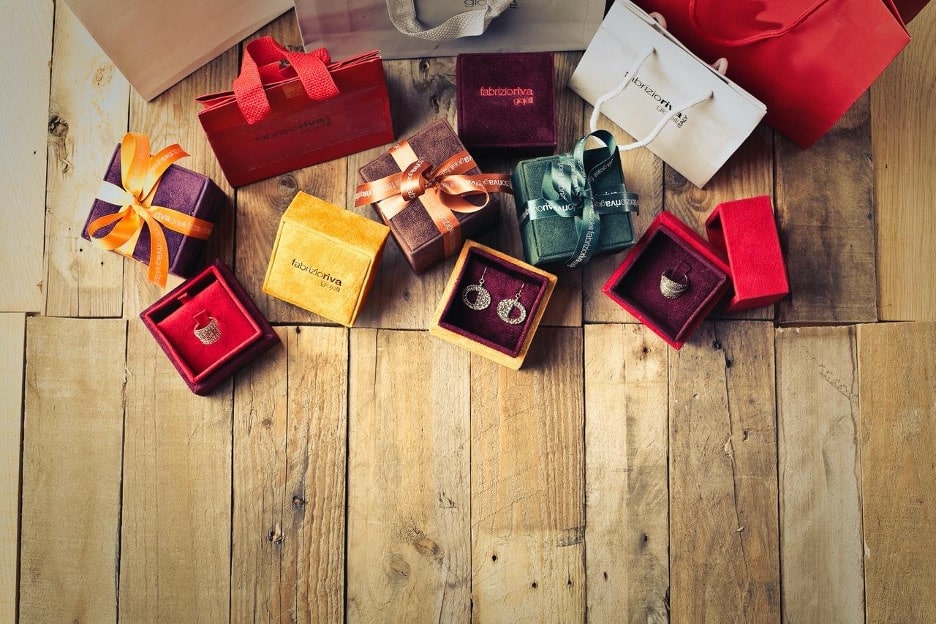 What colors can you print on custom kraft boxes? The quality and type of kraft board you use will affect the colors of the ink. As a textured and absorbent material, it tends to soak up the ink and reduce its colors.
Since kraft is inherently darker in color than regular paper, some inks might appear more muted on the brown paper.
In general, you should avoid light colors like yellow, cream, and light pink. These colors won't show up well on the brown paper kraft material. Once you print lighter tones on the board, the absorbent material will soak up the ink. The colors will lose their saturation or intensity. In some cases, the colors might appear differently on the kraft paper or board.
Here are the best colors for kraft material: 
1. Black
All colors will appear slightly muted on kraft paper—except for black. It is less likely to be affected by the natural color of kraft. It is your best choice if you're printing on kraft material.
2. Darker Tones
Aside from black, darker tones like blues, purples, and greens will look exceptional on kraft materials. Their high saturation and deep colors will appear crisp against the dark brown color of your packaging.
3. Neon Inks
Neon and fluorescent inks, on the other hand, are viscous, which means they sit on the thick kraft board instead of seeping into it. Simply put, neon colors can retain much of their vibrancy when they are printed on kraft boards.
4. White Ink
If you're printing on kraft paper, white ink is a good option. It looks bright and vivid on your brown packaging, which should draw the attention of your target customer. It gives your packaging a clean and modern look, adding to the rustic appearance of your kraft gift boxes.
This is a relatively new packaging trend. While it is new, you might as well join in and gain a competitive edge.
As with other colors, the quality and opacity of your ink, as well as the material of your kraft box, will determine the final look. 
What Makes Kraft Paper Packaging Eco-Friendly?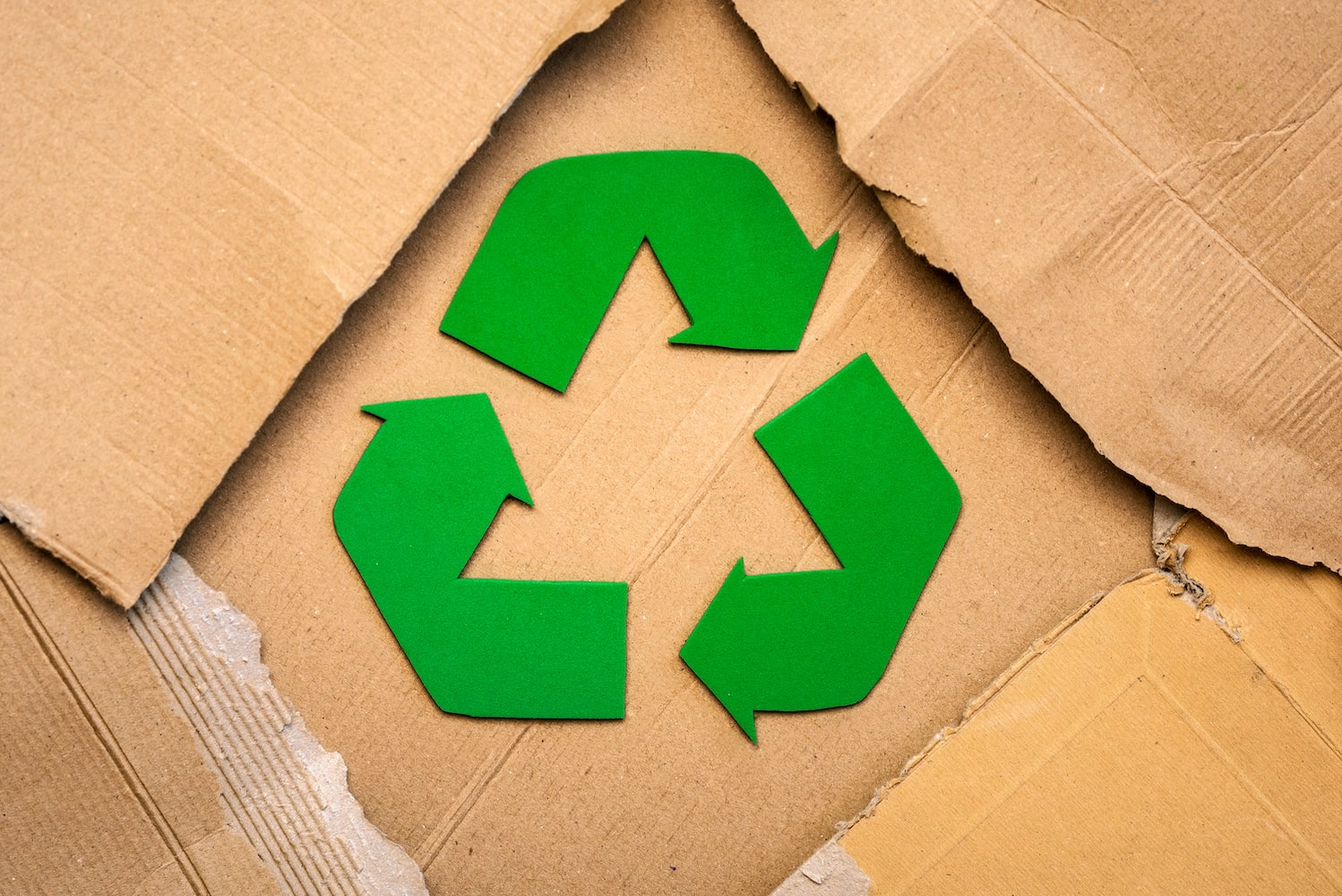 Sustainability in packaging isn't just about having all-natural raw materials. The environmental impact of the production process, as well as the reusability and recyclability of the material, determines the sustainability of the packaging.
1. Materials
Kraft packaging is manufactured using all-natural wood fibers. Although trees are renewable resources, the sustainability of kraft paper also depends on the source of the materials. Ideally, wood fibers should be sourced from a responsibly managed forest.
By looking for the Forest Stewardship Council certification, customers can make sure their kraft gift box packaging is sourced from responsibly managed forests.
2. Production Process
The manufacturing process itself should be another important consideration when it comes to choosing sustainable packaging. How much energy is needed to produce it? How much pollution is created as a result?
To create paper kraft packaging, natural wood fibers have to undergo the kraft process. Compared to other paper manufacturing processes, it requires fewer chemicals. As mentioned, the chemicals used in the production of paper kraft packaging can be recovered and reused, making this process a self-sustaining one.
As for the excess byproducts of the process, tall oil and turpentine, they can be used to manufacture other items.
3. Reusability and Recyclability
The final output of the kraft process, which is the kraft paper itself, is reusable and recyclable. For instance, at home, consumers can reuse their kraft cardboard boxes for storage or transport of household items. They can also be recycled and turned into new packaging materials. 
What is FSC-Certified Kraft Paper?
The Forest Stewardship Council sets standards for sustainable forest management. In North America alone, around 168 million acres of forestland are FSC-certified.
FSC ensures that landowners and wood product manufacturers adhere to responsible forestry practices that include:
Protecting the water quality

Avoiding hazardous chemicals

Protecting the woodlands and natural forest covers

Safeguarding the rights of local communities and indigenous people

Reducing clear cutting

Saving wildlife habitats

Promoting transparent governance
Any product that bears the FSC label, including kraft paper packaging, certifies that it is sourced from responsibly managed forests. That means consumers will be able to trace the raw materials that were used to create the kraft gift boxes, as well as the forest where they were harvested from.
In a survey, 76% of retailers and non-manufacturers claimed that the FSC certification adds value to their products. About 88% of them agree that the label helps them convey their corporate social responsibility initiatives to their target audience. Also, 88% of them say that the certification helps them build a positive corporate image. 
What Do Consumers Think of Sustainable Packaging?
Sustainable packaging is important for a modern business because it helps the environment. The world is producing so much plastic, which only ends up in landfills or in our oceans.
Here are some figures from Ocean Conservancy that should concern you:
2.5 billion metric tons of solid waste is manufactured globally

275 million metric tons consists of plastic

150 million tons of plastic is stuck in marine environments around the world

8 million tons of plastic enters the oceans every year 
Now more than ever, customers are knowledgeable and aware of the impact of businesses on the planet. To gain the trust of an increasingly eco-conscious market, setting up green initiatives should be a priority in business.
In a study, Trivium Packaging found that 74% of customers are willing to pay extra for products that have green packaging. Of that number, about 25% said that they are willing to pay more than 10% for sustainable packaging.
Nearly 50% of consumers avoid harmful packaging like plastics. Of that number, 68% associate plastic with ocean pollution, which isn't wrong.
Shifting to sustainable and eco-friendly alternatives in industrial and commercial operations can drastically change the amount of plastic entering the oceans. You can be part of that solution by using kraft paper boxes for your packaging needs. Eco-friendly packaging shows consumers that you care about the planet. 
Kraft Paper Market Updates and Trends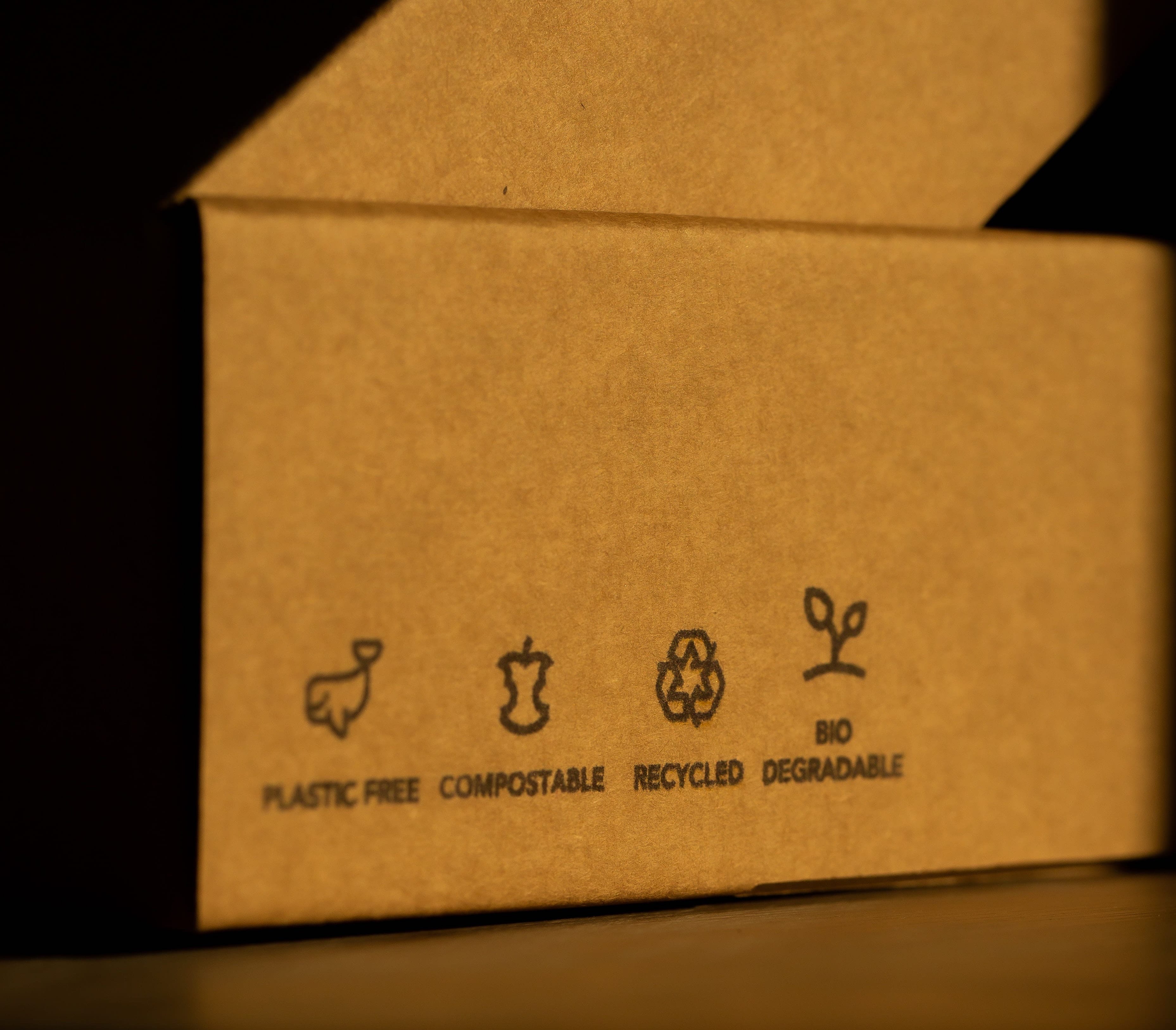 Due to changing customer habits and sentiments, there is an increase in support for the recycling process and demand for sustainable packaging. That includes kraft boxes.
The global market for kraft paper boxes packaging will be worth $22.38 billion in 2028, analysts say. This reflects a 3.8% compound annual growth rate from 2020. Its growth will be driven mostly by this demand for sustainable and recyclable packaging solutions.
Little by little, kraft paper is becoming a primary packaging solution for end-use industries, such as food and beverage, automotive, pharmaceuticals, and cosmetics.
North America is expected to have the largest revenue share in the global market. Its thriving food industry will fuel this growth, along with increasing paper recycling practices in the region.
Build a More Sustainable Future with Kraft Paper Packaging
The commitment to sustainable business packaging is greater than ever. Although the world can't completely eliminate plastic waste and plastic pollution any time soon, using kraft paper boxes packaging as much as you can and implementing greener alternatives into your operations is a step in the right direction. You might as well do your part to save the environment and the communities you serve.
Refine Packaging is the top choice for the world's Inc 5000 and Fortune 500 companies. With super fast production times, affordable pricing, and a sky's the limit attitude, we'll help you turn your custom kraft packaging into a competitive differentiator. Contact us today and a dedicated packaging specialist will guide you through every step of the custom packaging process without breaking a sweat.